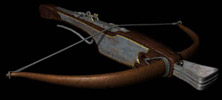 Medieval: Total War has been released end of the year of 2002 and challenges players to re-shape European history through a combination of epic 3D real-time battles. Set in the four centuries from the First Crusade (1095) to the Fall of Constantinople (1453), Medieval: Total War covers some of the most crucial and dramatic centuries of European history. Medieval: Total War places you in the role of general battling for domination of the field in either 1v1, 2v2, 3v3 or 4v4 formats with up to 3200 troops at your command.
FF Division
The Freedom Fighters Division of Medieval: Total War, or MTW as we call it, was formed in February of 2003 and has been run by FF-Tempiic since its creation. Assisted by FF-Unicorn in the Divisions early days she has built up a solid group of players. The Freedom Fighters Division of MTW served players from every continent and went from strength to strength. The Division started to win games against extremely adept teams and promised to become one of the most competant groups of Medieval: Total War players online. These victories have shown that the Division did well and as soon as Rome: Total War came out the Total War division moved onto the games sequel. ---how did it continue, when did it end ?
Command Staff
| | |
| --- | --- |
| CO | [FF]Tempiic |
| XO | [FF]Anniep |
Leagues/Competitions
Clan War Belt
Clan War Belt was the first clan-based league organized for Medieval: Total War fans. Each month the Champion and belt-holders had to defend the title against a Challenger. To become a challenger a clan did have to earn challengers right by accumulating the most points by winning against other clans. The matches consisted of multiple duels showing individual skills (1v1), teamwork (2v2 & 3v3) and depth of the clan (minimum 5 clan members must participate in a match). There were about a dozen clans registered in CWB at this time.The Freedom Fighters lost their first two CWB matches followed by an important match win against a very well respected clan. --- How did it continue ? The Division believes that we are on track to fight in a championship match during 2004 and hopefully capture the coveted belt.
Clan War Contests
Clan War Contests (CWC) was another clan-based league in which the Medieval: Total War Division participated. Each season, an elimination tournament has been played. The winner earned the title of "Seasonal Champion". Finalists also participated in the end of year Champion of Champions match. The CWC matches test the Divisions teamwork (4x4 games) and depth of organization (due to the number of games played per round).